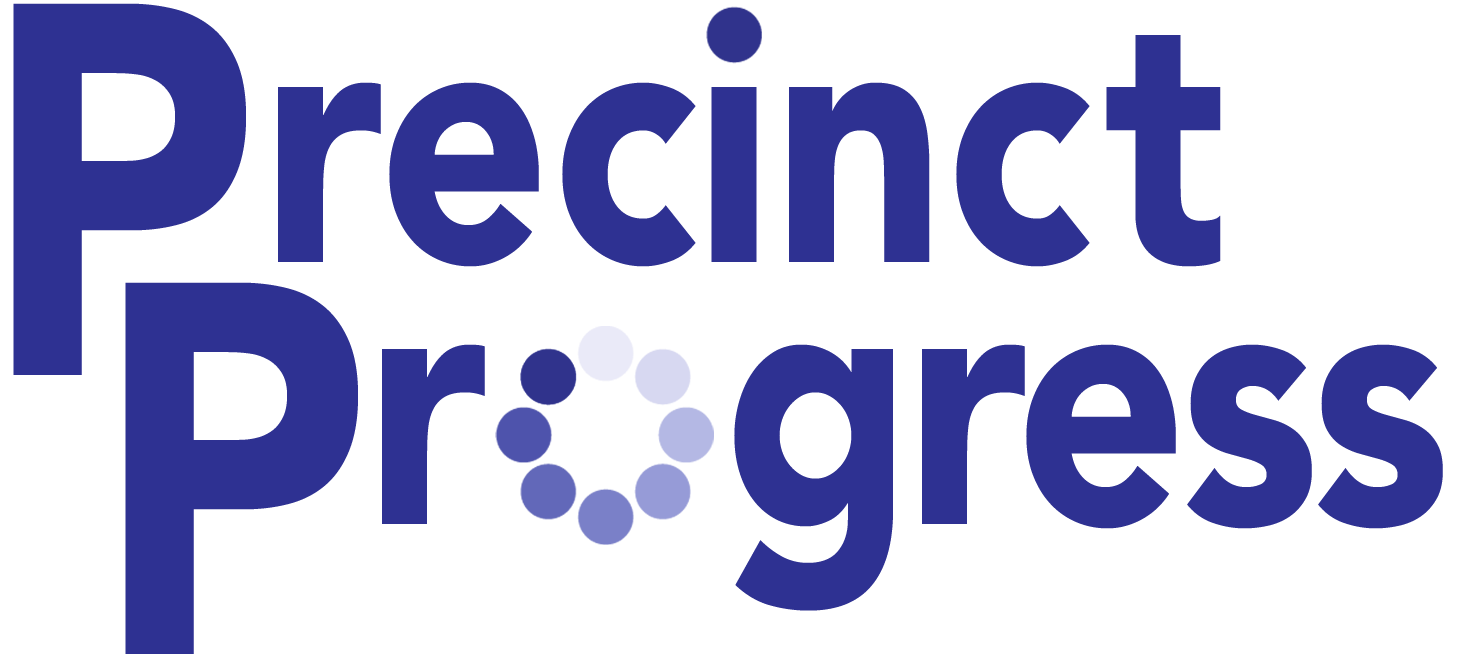 "Precinct Progress implements modern web tools to help Progressive (Democratic) Precincts and their leaderships collaborate and manage their data." I wrote this succinct description of Precinct Progress fairly recently. It is admittedly a fairly ambitious goal given the wide range of tools available out there to help with aspects of these tasks. I'll spend a bit of time here discussing what this effort has addressed over time, why it does what it does, and a bit about how it does it.
Overview
This website started in 2018 as a grounds up, volunteer reimplementation of the Harris County Democratic Party (HCDP) website. This moved their old website from an older, less flexible Content Management System (CMS) to a highly flexible, fully custom website. After a several month implementation process by a team of volunteers providing input, the website was up and provided a much needed boost to HCDP.
Website Capabilities
Over time, our website had the following capabilities - Voter Facing:
Home page with Carousel, News Widgets, Social Media Feeds, and upcoming Calendar items
A calendar page - tied to Facebook events until Facebook modified their security protocols
A Party Leader page with Photo/Contact info cards for each officeholder
A Candidate page with Photo/Contact info cards for each candidate
A News

&

Information (

BLOG

) Section
A Legal Notices Section
Forms for "Find My Precinct", Precinct Chair Application and Resignation, Volunteers, Donations, etc.
Etc.
Staff functions to begin with included mainly the ability to display, track and otherwise manage the form submissions outlined above.
Precinct Chair Tracking
At some point, the county had an individual who had taken it upon herself to implement a private database to track Precinct and Senate District Staff elected officials. This individual worked with Senate District and HCDP officials to track these positions and meet TX SOS (Secretary of State) legal records requirements. It was clearly great to have such a person, but one person with a private database trying to manage 1012 precincts and 8 Senate Districts meant that this person was almost certain to become a bottleneck.
We also discovered, while we were specifying and I was implementing the "Find My Precinct" function, that there needed to be a good way to keep the Precinct and Senate District data online and up-to-date. Once we started digging into the problem, it became clear that the right thing to do would be to implement an online database that this person could use to manage the data and tasks, and that could be used to disseminate information to HCDP and Senate District staff to eliminate various bottlenecks that were evident to many.
What I ended up implementing was a custom CMS to create, display, manage and track Precinct Chair and Senate District data. What we have now in this area is the ability to privately display to all Precinct Chairs, Senate District staff, and HCDP staff a list of all current Precinct Chairs and Senate District Staff. Since there are 1012 (and, it seems, will be 1065 or so) Precincts, we needed to be able to treat that area differently. Right now, we display the list in groups of 30 precincts by default, and can soft these alphabetically, by Senate District, and by page or precinct range. The table displays all Precincts and if not vacant, displays the chair name and contact information, their Senate District, and allows viewers to select one of 2 options to display a map of all precincts that intersect with either a 0.5 mile, a 1 mile, or a 3 mile radius circle around the center point the selected precinct.
The display just discussed has become a part of a "Precinct Chair Portal." The Portal is a private display of news and information that would be useful and assist Precinct Chairs to organize and Get Out the Vote.
March 2020 Inflection
In late 2019, HCDP decided they wanted to separate the backend functions and Precinct Portal, or Staff and Elected Official facing portion of the web site from the voter-facing portion of the website. The net effect is HCDP moved their voter-facing website back to a less flexible off-the-shelf CMS, and I ended up separating the Precinct Portal and related back office functions off into the Precinct Progress website. This was probably good, since the voter-facing portion of the website is much simpler, allowing more focus and flexibility in both areas.
The Future
Right now, we are working on redistricting, which we expect to be fairly straightforward in terms of the website. I am also interested in discussing widening the scope of the website to cover other counties - certainly in Texas, and probably in other states.
Disclaimer: This article is a work-in-progress. If you were involved in any aspect of this process, I didn't mention/credit you, and you would like me to, please do let me know using our Contact Us form, or sending an email to info@precinctprogress.com. Feel free to give me a call as well. It's hard to know who will and who will not want to be mentioned - especially in today's world…